Eduroam (WIFI): First time signing in under Android
The app does not install any software on your device, but just adds a Wi-Fi profile with the necessary certificates and is not necessary for later use of the network eduroam.
Authorize the app's access to your location. You need to set up a screen lock to be able to use eduroam.
Enter your user name, followed by "@fu-berlin.de " like user@fu-berlin.de.
Please do not enter your usual FU-mail address.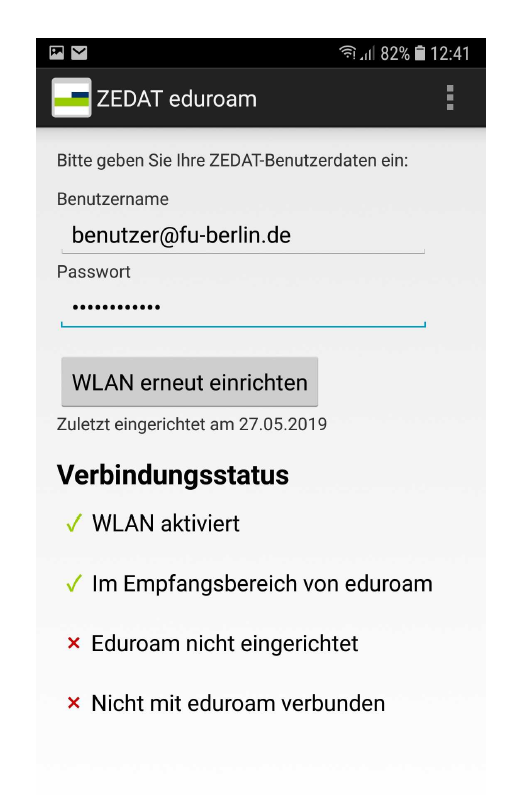 In the Password field, please enter the corresponding password. Thereafter the installation is
completed and the computer can be connected to the wireless network eduroam.